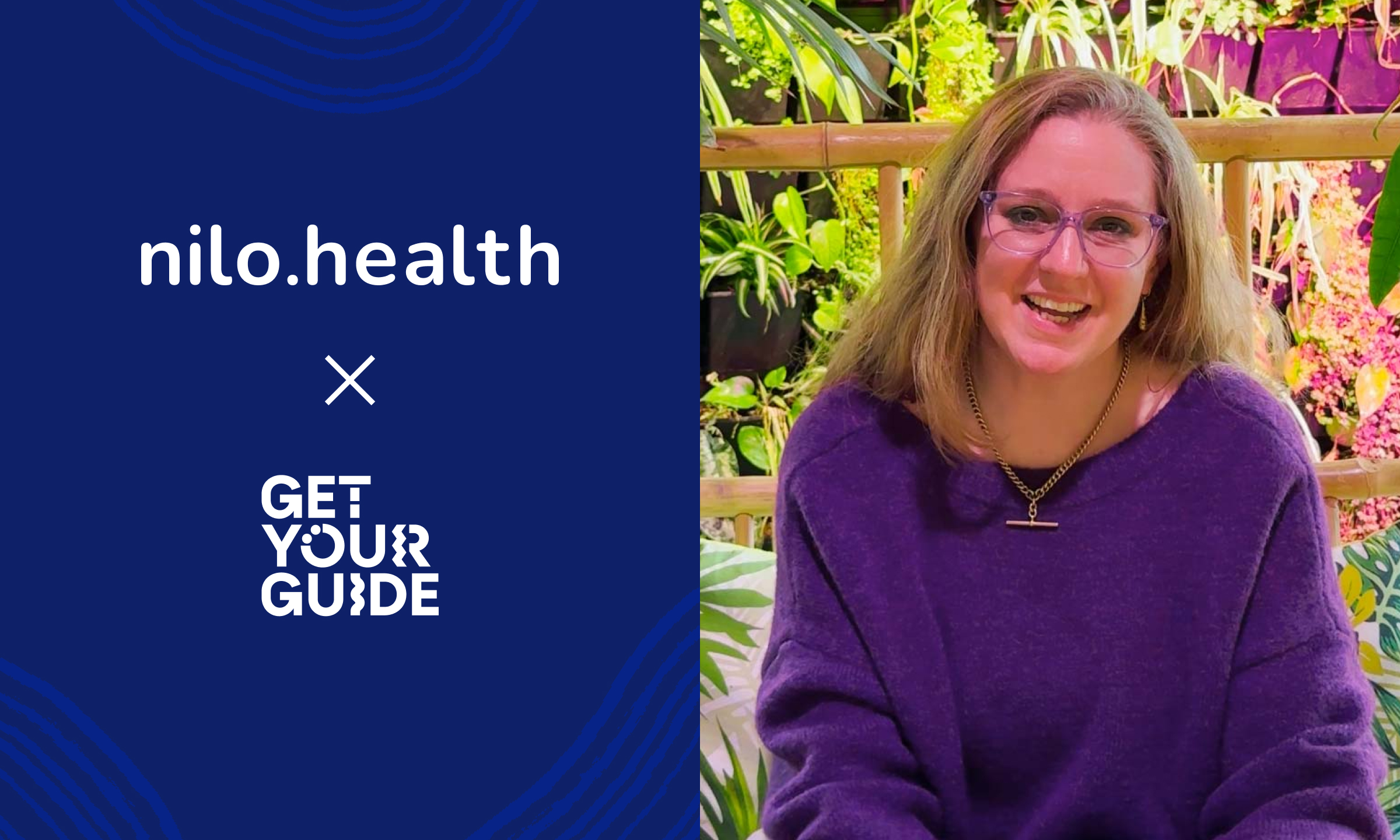 Transforming ordinary trips into extraordinary ones, GetYourGuide is a leading travel experiences platform where people can find and book unique things to do around the world. And just as they work to make their customers' trips special, the HR and leadership teams at GetYourGuide are invested in treating each of their employees with care, too. That's where nilo comes in!
We sat down with Meg Telson, Head of People Operations at GetYourGuide, to discuss how nilo.health has benefited the GetYourGuide team. We talked engagement, stress, and the range of diverse needs GetYourGuide has. Watch the full interview below!
If you can't see the video, click here to watch it on YouTube.