nilo.health

vs traditional EAPs

What are the differences between traditional EAPs and
nilo.health

?

10x more engagement than traditional EAPs

While only 1-3% of employees use EAP services, nilo.health engages 15-30% of employees.

96% of nilo.health users report strong mental health improvement

EAP data is locked down, inaccessible and inconclusive. But our numbers speak for themselves.

Preventive care

EAPs focus mainly on crisis support in worst case situations. But nilo.health provides support across the entire spectrum of mental health needs.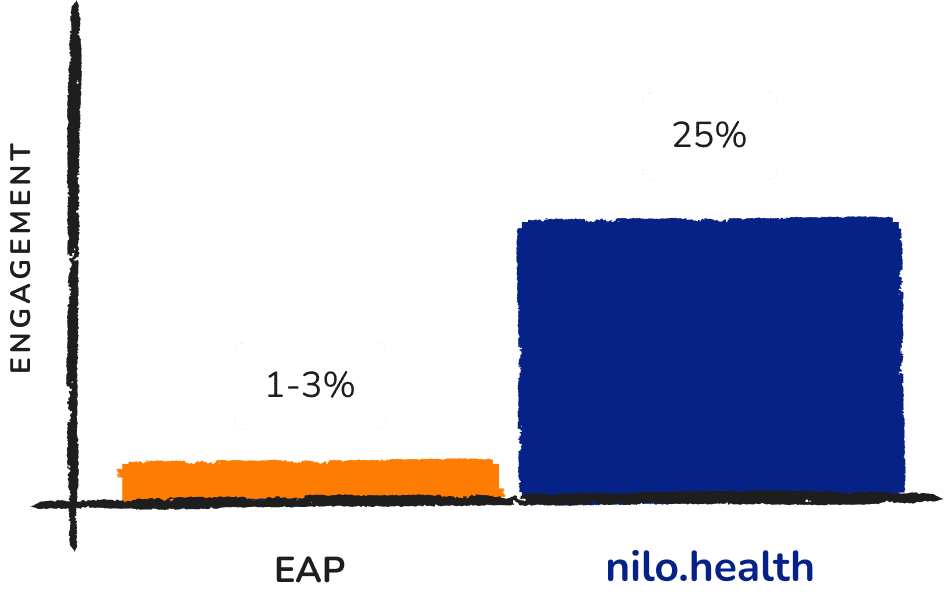 The
mental health support

your employees need
One-on-one counseling with psychologists
Regular group discussions and workshops
Personalized self-guided content
Dedicated manager support
Counselor/employee matching algorithm
Highly qualified global pool of psychologists
Mobile app with self-learning opportunities
Optimized user experience
HR Dashboard with engagement and success insights
Dedicated Customer Success Manager