Reduce employee stress

with nilo.health

"Since adopting nilo.health, our team's wellbeing has increased by 25 points (Peakon Score), while absences have dropped consistently."

"Since adopting nilo.health, our team's wellbeing has increased by 25 points (Peakon Score), while absences have dropped consistently."
Signs that your employees
are stressed
Some of the most common signs and symptoms of stress include:
Fatigue and lack of energy
Muscular tension and headaches
Insomnia and other sleeping difficulties
Reduced ability to concentrate
Over time, stress can contribute to more serious health issues such as high blood pressure, heart disease, diabetes, depression, and anxiety.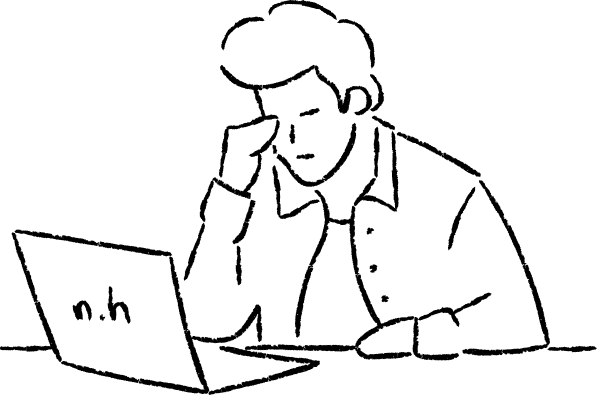 Reduce employee stress:

Provide mental health support as an employee benefit

Employers who are intentional about reducing workplace stress will benefit from increased employee productivity and job satisfaction, reduced absenteeism, and an overall healthier company culture.
Mental health initiatives in the workplace have a positive ROI of 4:1. nilo.health is a mental health support platform for your employees, providing the tools and resources they need to combat and manage stress.
By providing mental health support as part of your employee benefits package, you can help to:
Remove the stigma around stress by acknowledging that it's a genuine problem
Set boundaries to encourage a healthy work-life balance
Ensure all employees receive adequate resources and support to meet the demands of their job
Give your employees confidential access to expert tools and strategies for managing stress
Preventing workplace stress with nilo.health
1-on-1 sessions with licensed psychologists:
"nilo.sessions" are individual video therapy sessions, ideal for both tackling acute topics and general prevention.
Group sessions:
that provide guidance and insights from psychologists, coaches and trainers.
Clinically-developed tools:
to help employees relax, focus, and feel good day-to-day.
Clinically-developed tools:
to encourage mindfulness and boost long-term wellbeing.