Get
the best

mental health support for your team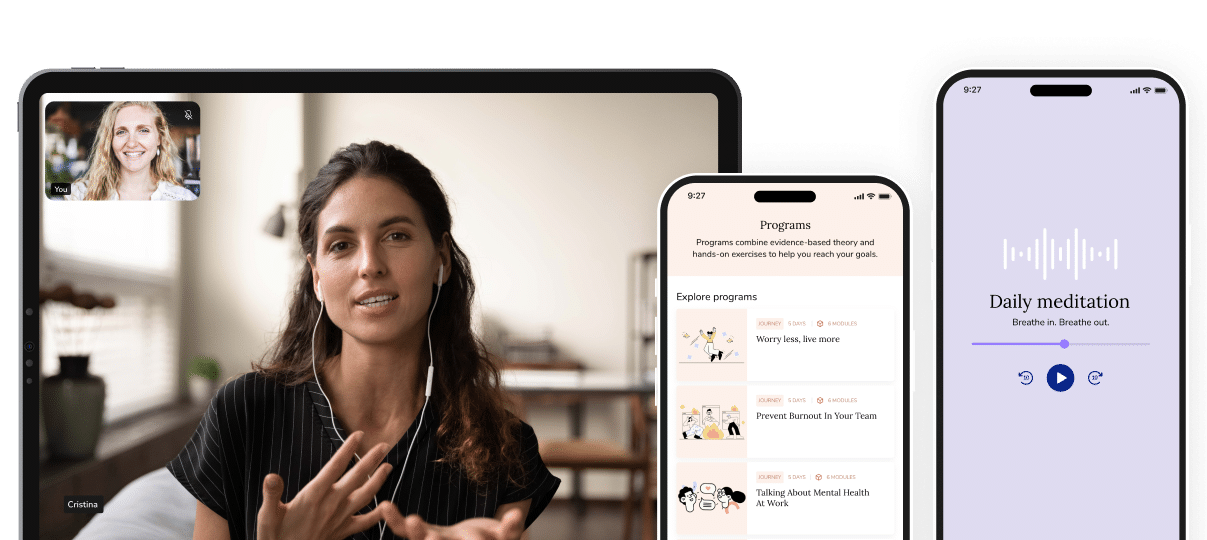 Why you need to invest

in the mental health of your employees

1.Increase productivity.

75% of employees experience mental health challenges that affect their productivity at work.

2.Improve Company Culture.

42% of employees reported that toxic workplace culture has impacted their mental health.

3.Attract and retain talent.

75% of millennials have left roles due to anxiety and lack of motivation.

4.Prevent burnout.

50% of employees feel in danger of burnout.
How does nilo.health improve

employee mental health?

1-on-1 sessions with licensed psychologists:

"nilo.sessions" are individual video therapy sessions, ideal for both tackling acute topics and general prevention.

Group sessions:

that provide guidance and insights from psychologists, coaches and trainers.

Clinically-developed tools:

to help employees relax, focus, and feel good day-to-day.

Daily meditations:

to encourage mindfulness and boost long-term wellbeing.